Make Your VOICE HEARD on CAPITOL HILL

Join NILA's MARCH ON WASHINGTON


Click for printable flier
November 14-15, 2012 • Liaison Capitol Hill • Washington, DC
NILA's program on November 14th is focused on imminent issues facing our industry. Our speakers have been in the industry for many years, and all agree that the industry is evolving at a rate never seen before. We all need to learn to adapt and stay one step ahead of this evolution. This day will be filled with information and interaction!
November 15th will be our "Capitol Hill Day," jam-packed with Capitol Hill visits to your Members of Congress pre-arranged by NILA's Washington representatives at Drinker Biddle & Reath. Let your senator and representatives know the devastating impact that continuing cuts to Medicare reimbursement will have on your business. Please be sure to sign up early so that your Capitol Hill appointments can be arranged. If you have never done this before, it is a very exciting experience! You will be well prepared for your Capitol Hill visits after attending the Drinker Biddle & Reath session on the 14th!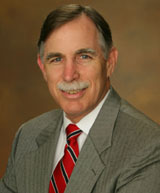 Robert L. Michel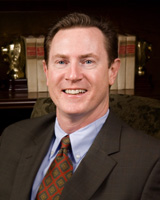 Michael Snyder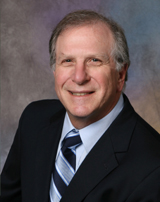 Jeffrey J. Sherrin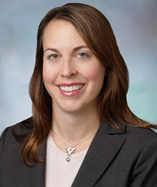 Julie Scott Allen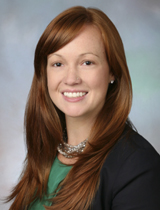 Erin Will Morton
Keynote
How to Adjust Your Business Model to Deal with an Evolving Healthcare System
Robert L. Michel, Editor In Chief, The Dark Report
New Threats to Clinical Laboratories:
Exclusion from Health Plan Networks, Part I
Michael Snyder, Principal, Clinical Lab Business Solutions LLC
New Threats to Clinical Laboratories:
Exclusion from Health Plan Networks, Part II - Panel Discussion
Michael Snyder will be joined by Robert L. Michel and AAB Legal Counsel, Jeffrey J. Sherrin, Esq., O'Connell & Aronowitz
• Overview of the Situation
• Practical Solutions
• Legal Aspects
Interfacing Your Laboratory with Health Information Technology
Office of the National Coordinator, U.S. Department of Health and Human Services
Speaker to be Announced
Roundtable Discussions open to all participants
• Regulation of Laboratory Developed Tests (LDTs)
• Accountable Care Organizations (ACOs) and Hospital Networks
• Open Discussion
Washington Update
Julie Scott Allen, NILA Washington Representative
Government Relations Director, Drinker Biddle and Reath
Erin Will Morton, NILA Washington Representative
Senior Government Relations Manager, Drinker Biddle and Reath
• George Washington University (GWU) Survey results
• Post Election Analysis - How Congress Will be Affected
• Preparation for Capitol Hill Visits
Registration - All NILA Members Receive Two Comp Registrations
*All NILA members receive two complimentary registrations. The registration fee for non-members is $250. If you join NILA now, you can receive two free registrations and 14 months of membership for the price of 12 months. However, you must register in advance so that we can arrange your individual meetings on Capitol Hill. Click here to register online or download a printable registration form or call (314)241-1445. Please register by October 22, 2012, to allow us ample time to schedule meetings with your Members of Congress. You may register after October 22, but it may not allow us time to schedule meetings for you on Capitol Hill with your Members of Congress. We can get you into meetings, but not necessarily with your Members of Congress.
The Liaison Capitol Hill is located at 415 New Jersey Avenue, N.W., Washington, DC 20001. Although the deadline for guaranteed availability of hotel rooms has passed, rooms may still be available, but not necessarily at the original group rates ($289 per night, single or double occupancy.) Click here to reserve your room or call toll-free 1-866-233-4642. Be sure to identify yourself as a participant in the NILA program and reference reservation ID NILA12. Please contact the NILA office if you have any problems reserving a room.
The National Independent Laboratory Association (NILA) is the leading representative of regional and community clinical laboratories throughout the United States. NILA provides a platform for senior laboratory executives to share technical and business expertise and to focus on legislative and regulatory issues facing the laboratory industry.