Sustaining Membership
To be eligible for membership as a Sustaining Member, you must:
Be an entity that manufactures, produces, distributes, sells, or leases products, supplies, equipment, or services to laboratories, and evidence a serious interest in the activities of the Association.
Sustaining Member Benefits:
Two individual members and a 33% reduction for additional individual members

A 15% discount on advertisements in the AAB Bulletin or Conference Program Book

Recognition on the AAB/CRB/NILA websites. This includes posting your company logo with a link to your company's website and a brief description about your company

Subscription to the AAB Bulletin

Discounts on meetings/seminars for up to three additional company representatives

First right of refusal (over nonmembers) to be a primary sponsor of an AAB activity

FREE Subscriptions to the AAB Bulletin for the individual members from your company

Discounts on meetings/seminars for up to three additional company representatives

Discounts on AAB publications

Recognition in the AAB Bulletin
Annual Dues: $1,000 (includes two individual members)
Thank you to our current Sustaining Members: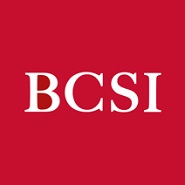 Blood Cell Storage, Inc. - website
Blood Cell Storage, Inc. (BCSI) provides non-invasive, continuous pH monitoring solutions for the blood, IVF and cell culture marketplaces.
---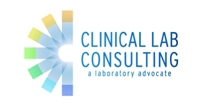 Clinical Lab Consulting - website
Clinical Lab Consulting offers consulting and staffing services in all clinical laboratory specialties and verticals including compliance, science, financial and investment.
---

Embryotech Laboratories, Inc. - website
Providing mouse embryos and hamster ova to clinics and universities around the world aiding in technician training and proficiency testing. ISO-17025 Contract Test Laboratory catering to human reproductive by providing QC Assays including MEA, Endotoxin (LAL) and Sperm Assays.

Indigo BioAutomation, Inc. - website
Indigo BioAutomation is a recognized leader in the development of innovative computational decision-making and software automation systems for the applied and health science laboratory. Its ASCENT™ hosted platform automates the processing, reviewing and reporting of LC-MS/MS data.

LifeGlobal® Group, LLC - website
LifeGlobal® Group, LLC – a leader in IVF for 20+ years, provides superior quality and original products such as: LifeGlobal® Media, GPS® Dishware, CodaAir®, LifeGlobal® µpipets® and Pioneer Pro-Pumps.
---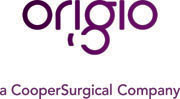 ORIGIO, a CooperSurgical Company - ​website
ORIGIO is a leader in delivering comprehensive ART solutions. Through innovation, product advancement, and offering the top products for IVF lab professionals, we aim to help the #1 dream of every infertile couple come true.
---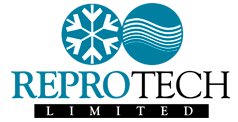 ReproTech, Ltd. - website
ReproTech specializes in long-term cryostorage and transportation of reproductive tissues. For 25+ years, IVF centers have trusted ReproTech to relieve the burdens/risks of long-term storage.
---

Xifin, Inc. - website
XIFIN health economics optimization platform enables end-to-end connectivity, collaboration, and continuity of care across the entire diagnostic lifecycle from patient to payment.