College of Reproductive Biology (CRB)
A special interest group for reproductive biologists who have an active interest in clinical andrology and embryology.
Embryologists: Be Certified by a Recognized Board
The American Board of Bioanalysis (ABB) is the only certifying board recognized by CLIA that also certifies individuals in embryology. ABB was one of only four certifying boards for laboratory directors recognized in the original CLIA regulations (CLIA '67).
ABB is also the only certifying board recognized by state licensing boards that certify individuals in embryology. ABB certification is also recognized by ASRM and two major accrediting agencies: the College of American Pathologists (CAP) and The Joint Commission.
If you are interested in a certification that is recognized and respected, contact the ABB office at (314) 241-1445 or go to: www.abbcert.org for more information.
In The News
2017 Andrology & Embryology Review Course
FDA Releases Draft Guidance: Use of Nucleic Acid Tests to Reduce the Risk of Transmission of Hepatitis B Virus From Donors of Human Cells, Tissues, and Cellular and Tissue-Based Products
Thank you to our Sustaining Members


Blood Cell Storage, Inc. - website
Blood Cell Storage, Inc. (BCSI) provides non-invasive, continuous pH monitoring solutions for the blood, IVF and cell culture marketplaces.
---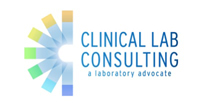 Clinical Lab Consulting - website
Clinical Lab Consulting offers consulting and staffing services in all clinical laboratory specialties and verticals including compliance, science, financial and investment.
---

Embryotech Laboratories, Inc. - website
Providing mouse embryos and hamster ova to clinics and universities around the world aiding in technician training and proficiency testing. ISO-17025 Contract Test Laboratory catering to human reproductive by providing QC Assays including MEA, Endotoxin (LAL) and Sperm Assays.
---

LifeGlobal® Group, LLC - website
LifeGlobal® Group, LLC – a leader in IVF for 20+ years, provides superior quality and original products such as: LifeGlobal® Media, GPS® Dishware, CodaAir®, LifeGlobal® µpipets® and Pioneer Pro-Pumps.
---
ORIGIO, a CooperSurgical Company - ​website
ORIGIO is a leader in delivering comprehensive ART solutions. Through innovation, product advancement, and offering the top products for IVF lab professionals, we aim to help the #1 dream of every infertile couple come true.
---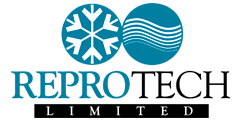 ReproTech, Ltd. - website
ReproTech specializes in long-term cryostorage and transportation of reproductive tissues. For 25+ years, IVF centers have trusted ReproTech to relieve the burdens/risks of long-term storage.
---

Xifin, Inc. - website
XIFIN health economics optimization platform enables end-to-end connectivity, collaboration, and continuity of care across the entire diagnostic lifecycle from patient to payment.
---