Who can join?
Any AAB member in good standing.
There are NO additional dues for joining AAB's College of Reproductive Biology (CRB).
Join CRB while filling out the AAB membership application. Click the College of Reproductive Biology box found under Special Interest Groups.
Already a Member of AAB?
Join CRB by filling out this application form (pdf) and returning it to the AAB/CRB office.
---
Thank you to our current Sustaining Members:

Embryotech Laboratories, Inc. - website
Providing mouse embryos and hamster ova to clinics and universities around the world aiding in technician training and proficiency testing. ISO-17025 Contract Test Laboratory catering to human reproductive by providing QC Assays including MEA, Endotoxin (LAL) and Sperm Assays.
---

Life IVF Center - website
Traditional IVF has involved using high doses of very expensive and possibly dangerous hormonal drugs and one-size-fits-all treatment protocols, even going so far as to use birth control to modify your ovulation cycle into "batches" with other patients just for the convenience of the doctors.
Life IVF Center was built on a radical new approach to fertility treatment that we call Precision IVF. By listening carefully to your fertility goals, thoroughly reviewing your medical history, and carefully monitoring your body's progress, our physicians create custom-tailored treatment plans for each patient. By doing so, we're able to dramatically slash the use of hormonal medications — saving our patients thousands of dollars and reducing the side effects and risks to their bodies, all while achieving high success rates and helping countless patients on the path to the families of their dreams.
---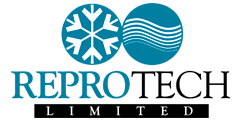 ReproTech LLC - website
ReproTech specializes in long-term cryostorage and transportation of reproductive tissues. For 25+ years, IVF centers have trusted ReproTech to relieve the burdens/risks of long-term storage.