02/05/2013
Membership and Credentialing Committee


Membership and Credentialing Committee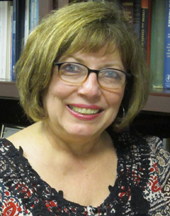 Grace M. Centola, Ph.D., HCLD/CC(ABB)
Happy New Year, CRB!! My best wishes to all for a healthy, happy and prosperous new year, and education-filled as well!
In that regard, the CRB and AAB have been quite busy with credentialing activities over the past several months, and many upcoming events are planned.
As always, the Embryology, Andrology, HCLD, and ELD examinations were given prior to the ASRM annual meeting in October in San Diego, California. There were 26 individuals who sat for the Andrology examination, 36 for the Embryology examination, 29 for the HCLD examination and 5 for the ELA examination. We are also pleased that 4 sat for the Embryology examination and 4 sat for the ELA examination given in Spanish at the SAMER/AAB Andrology and Embryology Review Course presented in Buenos Aries, Argentina, in November.
The next examinations will be given May 15, 2013, at the Golden Nugget Hotel and Casino in Las Vegas, Nevada, prior to the AAB/CRB annual meeting and on October 11, 2013, in Boston, Massachusetts, prior to the ASRM/IFFS meeting. Click here and visit the ABB home page for AAB examinations dates, certification requirements, and to apply for certification online. Click the links at the top of the home page for details.
Did you know there is an online andrology and embryology review course sponsored by the CRB? Click for details. The online course is an excellent study tool for ABB certification examinations and a resource for continuing education.
A new certification is available for Andrology Laboratory Director [ALD(ABB)]. ABB certified High-complexity Clinical Laboratory Directors [HCLD(ABB)] who have passed ABB's Andrology examination are eligible to be certified as ALD without taking additional examinations. HCLDs who have passed ABB's andrology examination may apply for the ALD certification by completing and returning a form, along with the $65 certification fee. In addition, HCLD diplomates must be in good standing with all fees paid and CEU requirements met. To request a form or for more information, contact the ABB office by email at abb@abbcert.org or telephone at (314)241-1445.
In upcoming CRB newsletters, we will address each step of the credentialing and examination process, from start to finish, the application process and sitting for an examination. It is a standard process (just like many of our SOPs), and it will be helpful, I am sure, for all to know that process prior to beginning their own application for certification, or for advising their own staff who are looking into the process.
And last, but certainly not least, the American Board of Bioanalysis (ABB) and the AAB Board of Registry (ABOR) are requesting your help in creating new items (questions) for the ABB and ABOR certification examinations. This is your chance to guide and mold these ABB and ABOR examinations to match the expertise you believe is required for ABB certifications at the director level and technical supervisor level and ABOR certifications at the medical technologist/laboratory technician level.
New items are needed in the following disciplines:
Andrology
Chemistry
Diagnostic Immunology
Embryology
Hematology
Immunohematology

Microbiology
Molecular Diagnostics
Public Health Microbiology
General Knowledge/Basic Knowledge
Embryology Laboratory Administration
General Supervisor
Earn CEUs - You can earn up to four hours (in a two-year period) of continuing education credit for acceptable items (questions) written in the correct format. If you would like to participate, please contact the ABB office for information about submitting questions.
Have a great year!!