08/11/2023
Newsletter
The College of Reproductive Biology (CRB) is a not-for-profit special interest group of the American Association of Bioanalysts (AAB).
← CRB Newsletter, Vol 12, No. 1 Main Page
---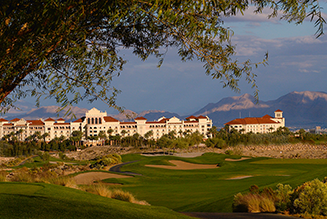 CRB Symposium and Workshop Returning To JW Marriott Las Vegas, May 7-10, 2024
We are excited to announce a return to the JW Marriott Las Vegas Resort & Spa for the 2024 AAB Educational Conference and CRB Workshop/Symposium, Tuesday-Friday, May 7-10, 2024.
Strengthen your connections; learn new technology, legal considerations, and legislative developments; discover problem-solving solutions; and share your knowledge and expertise. Save the date: May 7-10, 2024. Watch your email in-box for details or visit www.aab.org for more information.
Thank you to everyone who participated in the 25th Annual CRB Symposium and 65th AAB Educational Conference held May 9-12, 2023, in Las Vegas. Special thanks to our sponsors whose support helps make this valuable educational event possible.
THANK YOU to the 2023 CRB Meeting Committee for organizing an enjoyable, enriching, educational experience. AAB/CRB 2023 was one of the best yet!!
Salu Ribeiro, M.Sc., TS(ABB), ELS/ALS(AAB), Chairman
Christine Allen, Ph.D., M.Sc., TS(ABB)
Charlene Alouf, Ph.D., HCLD/TS(ABB)
Marlane Angle, Ph.D., HCLD/CC(ABB)
Dara S. Berger, Ph.D., HCLD/TS(ABB)
Matthew Hudnall, M.Sc., TS(ABB)
Eva Schenkman, Ph.D., M.Sc., HCLD/ELD/TS/CC(ABB)
AAB/CRB 2023 was a great success, and we look forward to seeing you in 2024.
Upcoming 2024 AAB Meeting in Las Vegas ⇒