08/11/2023
Newsletter
The College of Reproductive Biology (CRB) is a not-for-profit special interest group of the American Association of Bioanalysts (AAB).
← CRB Newsletter, Vol 12, No. 1 Main Page
---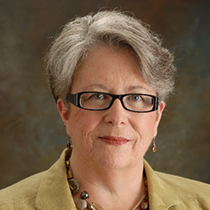 Upcoming 2024 AAB Meeting in Las Vegas
Marlane Angle, Ph.D., HCLD/CC (ABB)
CRB Past-President (2022-2023) and 2023 Meeting Committee Chair
As past president of the CRB it is my job to organize the 2024 meeting. Planning is well underway for this meeting in Las Vegas at the JW Marriott. This year vendors and attendees gave the Marriott high marks for meeting space, rooms and food, and the hotel was welcoming and easy for the organizers to work with, so another meeting at the Marriott was a simple decision. The meeting will be held May 8-10 2024, and we already have several speakers who have agreed to talk, including Chip Muller, Ph.D., from the University of Washington, Seattle, and Megan Dufton, Ph.D., from Dalhousie University in Halifax, Nova Scotia, who will both be talking on sperm, as well as an exciting series of talks and a debate on new approaches to genetic testing, Juergen Liebermann, Ph.D., who will be discussing his ultra-rapid warming of vitrified oocytes and embryos, and the ever-entertaining Dr. David Albertini.
As usual, the day before the start of the meeting will be a hands-on workshop (May 7, 2023). Next year the theme will be "Imagining the Future of IVF." The participants will be able to experience the newest version of piezo-assisted ICSI, new AI technology for sperm and embryo outcome predictions, and other emerging technologies that are probably not commonly used at this point in most IVF laboratories. Any vendors interested in participating in this workshop should contact Eva Schenkman, Ph.D., at evaschenkman@gmail.com.
In addition, in conjunction with, and under the direction of, Charlene Alouf, Ph.D., in her role as this year's CRB president the organizing committee is working to create a series of regional Leadership Training Workshops around the US. We will probably be rolling these meetings out in 2024.
We look forward to seeing you at these regional meetings as well as the annual meeting in Vegas in May.
The Pursuit of the Perfect Consent ⇒