02/19/2014
Meeting Committee


Meeting Committee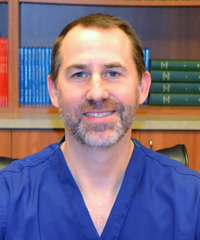 Mark P.D. Dow, Ph.D., HCLD(AB

B)
Dear Colleagues:
The Meeting Committee of the College of Reproductive Biology (CRB) has finalized the schedule for this year's educational meeting, which will be held from May 15-17, 2014. For a most updated schedule of events click here. This year the meeting will be held at the AAA Four Diamond Award Red Rock Casino and Resort, which is located about 10 miles from the Las Vegas strip. Early registration and room reservations are encouraged. Click for more information.
The symposium will be preceded by two full-day hands-on trophectoderm biopsy workshops (May 13-14, 2014) led by Jean Popwell, Ph.D. Due to limited availability, the workshops are likely to fill up fast. This course will include didactic training, but will focus primarily on hands-on removal of trophectoderm cells with use of a laser, as well as loading the captured cells into PCR tubes.
We are excited to have our Keynote lecture be delivered by physician David Adamson, M.D., who will discuss "International Perspective on IVF." In addition, Dr. Adamson will talk about an ever increasing focus of our IVF laboratories – "Elective Single Embryo Transfer (ESET)."
Vicki Vidalaki, Ph.D., who is an Executive Coach & Consultant Clinical Psychologist, will give two talks focusing on leadership, team building, and delegating as well as managing talented but difficult people. These talks are essential for all lab staff as we try to work cohesively as a team! In addition, they may assist us in our lives outside of our jobs as well!
We all work in High Complexity Laboratories and therefore we have Brent Barrett, Ph.D., HCLD(ABB), bringing us up-to-date on two critical areas: "Minimizing Errors in the ART Laboratory" and "International Organization for Standardization and Quality Management in the IVF Laboratory.
Many laboratories have started to vitrify oocytes in their own labs or utilized them from several donor egg banks. Peter Nagy, Ph.D., HCLD/CC(ABB), will discuss his "Experience and the Practical Aspects of Donor Egg Banking." Dr. Nagy will also talk on "Informational Biometrics in Human Gametes and Embryos," where he will discuss some of the non-invasive assays such metabolomics, time-lapse and cumulus cell gene expressions to assess embryonic potential.
Santi Munné, Ph.D., and Dawn Kelk, Ph.D., HCLD(ABB), will enlighten us with their experience with Preimplantation Genetic Testing, from both the reproductive genetic testing lab as well as the IVF labs point of view. In addition, Dr. Kelk will also discuss whether it's possible for frozen embryo transfer success to exceed fresh.
As andrologists, all of us use the WHO Guidelines for the Semen Analysis as the "bible" for semen analysis. Therefore, Mahmood Morshedi, Ph.D., HCLD(ABB) will go into the details of the most recent 5th Edition. Dr. Morshedi will also discuss the "Values of Sperm Nuclear DNA Testing in Assisted Reproduction.
Special events include a Welcoming Reception on Thursday evening and an additional reception on Friday evening that will feature poster displays. CRB will again be having two $250 awards for the best abstracts, so consider the CRB Meeting a great place to present your data. The submission deadline is less than a month away!! March 10, 2014. Click for more details and abstract guidelines and submission links.
Brand new this year is the addition of roundtable discussions following the CRB Business Meeting/Luncheon. We have selected 10 roundtable leaders to discuss their topics of interests. Note that these roundtables are at no additional cost to the meeting PLUS you get CEU credit for attendance. The roundtables have limited seating so register early to get your table of choice. The leaders and their topics include:
SPEAKER

TOPIC

Marina Gvakharia, M.D., Ph.D., HCLD/ELD(ABB), MT(AAB)

Closed System Vitrification and Warming Using Cut Standard Straws

Sangita Jindal, Ph.D.,
HCLD(ABB)

Working with HIV Patient Specimens

Gerard Celia, Ph.D.,
HCLD/TS(ABB)

Perils of Off-site Lab Directing

Carli Chapman, BS,
ELD/TS(ABB)

Quality Essentials for the IVF Lab

Zsolt Peter Nagy, Ph.D.,
HCLD/CC(ABB)

Practical Aspects of Efficient Vitrification

Bill Roudebush, Ph.D.,
HCLD/ELD/CC(ABB)

Improved IUI Pregnancy Outcomes via Enhancing Sperm Function with Platelet Activating Facto

Don Evenson, Ph.D.,
HCLD/ALD/CC(ABB)

Sperm DNA Fragmentation as Related to Pregnancy Outcome & Toxicant Exposure

Devin Monahan

Novel, Cost-effective Embryo Culture Systems

Charlie Bormann, Ph.D.,
HCLD(ABB)

Current Status of Time-lapse Imaging for Selecting Embryos

Ashley Wong, MS, TS(ABB)

The Practical Embryologist: Problem Solving in the IVF Lab

Melanie Clemmer, Ph.D.

Naked and Afraid - Regulatory Surveillance for the Reproductive Laboratory
For members who have not attended before, the CRB Symposium is generally a small meeting of 150 attendees, but at the same time is well attended by leaders in the field and also presents the most current data. Due to its meeting size, it is a great "first" meeting for new andrologists or embryologists to get their feet wet, meet new colleagues and to share and learn. We encourage lab directors and supervisors to not only attend but to bring along new co-workers. We are enthusiastic about seeing you at the 2014 CRB Symposium!
Sincerely,
Mark P.D. Dow, Ph.D., HCLD(ABB)
Chair, CRB Meeting Committee