09/12/2013
Membership and Credentialing Committee


Membership and Credentialing Committee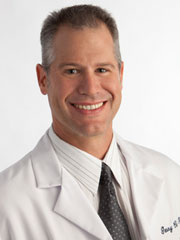 Gerry Celia, Ph.D., HCLD/TS(ABB)
I am honored to have been elected as your Director Member to the CRB and as the Chair of the Membership and Credentialing Committee. Coming from a meandering background in both human and animal reproduction, I first joined the AAB in 2005 and sat for the HCLD exam in 2009. Over those 4 years I went from only knowing a few members to truly feeling like a part of the community, thanks to the open and welcoming attitude of the membership. It was this sense of camaraderie – along with some gentle prodding from Dean Morbeck and Bill Boone - that led to me to volunteer to assist the meeting committee in 2011, and like they say about the mafia, "once you're in…"
In all seriousness though, I believe my experience with the AAB and, since its inception, the CRB, has given me some wonderful insight into what this organization has to offer. As a "newbie" I was fortunate to attend the annual meetings and the review courses, which helped me to develop my techniques and understand the nuances of the human clinical world. Then, through friendships and connections made at these functions I developed a network that has helped me with laboratory issues, troubleshooting, staffing, and of course finding someone to grab a drink with after the meetings. Now, by way of further involvement, I hope to be able to offer these same advantages to the newest members of the CRB.
According to the CRB standing rules, the primary duties of the Credentialing and Membership Committee are to:
Advise the ABB and ABOR on certification issues
Work to build and involve membership in the CRB
Provide input and review of CEU credits for various education programs
Promote item writing for the Board exams
Promote member involvement in the examination and examination review course
The most obvious areas where I will need your, the membership's, involvement are with points 2, 4, and 5. As an organization we are only as strong as our membership, and without your involvement that strength will fade. I think we all have a sense that the industry in this country is growing yearly, and as it does the number of qualified individuals is being stretched thinner and thinner. One way to counteract that is to involve your staff in CRB related educational programs and to encourage them to seek certification for their talents. This has the triple benefit of educating them, building esprit de corps, and introducing them to an organization where they will hopefully take over when you and I have moved on. A great first step in this process is by encouraging them to sit for the AAB Board of Registry's (ABOR's) Medical Technologist exams in either andrology or embryology (or both!), allowing them to document their knowledge and preparing them for higher levels of certification down the road.
With respect to writing exam questions, this is another area where the CRB membership has a true opportunity to make themselves heard (i.e., we need volunteers!). Those of us who have taken Board exams have almost certainly walked out with at least one question that had them completely baffled. It was usually either the complexity, choice of topic, or obscurity of the correct answer. Well, this is your chance to make sure that doesn't happen to future applicants (or if you have a vindictive streak, that it does!). More importantly, it gives you the opportunity to voice what subjects you think our successors should be versed in. Best of all, the AAB offers CEUs for question writing. We therefore invite anyone with even a tiny interest in writing a few questions to get involved (we could really use the help!). Question writing is not nearly as difficult as it seems, and if you should need any assistance putting your ideas in question format, please feel free to contact me (Gerry.celia@gmail.com).
As for the review course, in my opinion this is one of the most valuable resources offered by the CRB. My initial exposure to the AAB was at a review course in Dallas, where I made some true friends in the organization and also where I first learned how much more there is to our jobs than simple bench work. My director at the time also pointed out that it made me far more aware of how I operated in the lab, essentially making his job easier. The review course is offered as both an online resource and, due to popular demand, is once again being held in a live setting March 21-23, 2014, in Dallas, TX. If you have not done so, please be sure to enroll in one of these courses, or encourage your staff to do so. Even for the most experienced of us, it can be a great refresher.
On the part of the Membership and Credentialing Committee, we have a number of interesting tasks ahead of us in the coming year. We will of course be writing questions and assisting the Board with credentialing issues, but additionally we have begun exploring the possibility of expanding upon the standard CEU offerings. This is only in the preliminary stages, but given the unique challenges associated with working in an ART clinic, where we are often expected to step outside our labs to deal with patients, physicians and nurses, we feel it is worth reviewing the range of acceptable programs to be sure we really are continuing our education in a meaningful way.
As a final note, it is always good to see how the efforts of this committee and the CRB as a whole are paying off, and one way to do so is to review the numbers from the latest round of Board Exams. At the May 15th sitting in Las Vegas, NV, there were 26 individuals who sat for the Andrology exam, 33 for the Embryology Exam, 9 for the HCLD, and 4 for the ELA. Not a bad turnout, all-in-all, especially given that this was a stand alone conference. The next seating will be in Boston on October 11th, prior to the ASRM annual meeting. Good luck to all who have applied!
Again, please feel free to contact me with any questions or concerns you may have, and please take the time to participate with and utilize this organization, YOUR organization, so that it can be as effective as possible.
Thank you!
Gerry Celia, PhD, TS/HCLD (ABB)