09/12/2013
Meeting Committee


Meeting Committee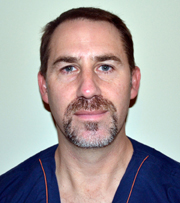 Mark P.D. Dow, Ph.D., HCLD(AB

B)
Dear Colleagues:
The Meeting Committee of the College of Reproductive Biology (CRB) is in the final process of finalizing the 2014 CRB educational meeting, which will be held from May 15-17, 2014. Although the meeting will be returning to Las Vegas, it will be held at the AAA Four Diamond Award Red Rock Casino and Resort, which is located about 10 miles from the Las Vegas strip. Early registration and room reservations are encouraged. Click for more information.
The symposium will be preceded by two full-day hands-on trophectoderm biopsy workshops (May 13-14, 2014) lead by Jean Popwell, Ph.D. Due to limited availability, the workshops are likely to fill up fast. This course will include didactic training, but will focus primarily on hands-on removal of trophectoderm cells with use of a laser, as well as loading the captured cells into PCR tubes.
We are excited to have our Keynote lecture be delivered by Louis J. Guillette Jr., Ph.D., whose research interests focus on the mechanisms by which environmental factors influence the evolution, development, and functioning of the reproduction system in vertebrates.
For managers, supervisors, directors, and owners, Vicki Vidalaki, Ph.D., who is an Executive Coach & Consultant Clinical Psychologist, will give two talks focusing on leadership, team building, and delegating as well as managing talented but difficult people.
Brent Barrett, Ph.D., HCLD(ABB), will discuss minimizing errors in the ART Laboratory. Peter Nagy, Ph.D., HCLD/CC(ABB), will discuss his experience and the practical aspects of donor egg banking. Santi Munné, Ph.D., and Dawn Kelk, Ph.D., HCLD(ABB), will enlighten us with their experience with Preimplantation Genetic Testing, and Dr. Kelk will also discuss whether it's possible for frozen embryo transfer success to exceed fresh.
From the physician view, David Adamson, M.D., will lead the dialogue on two topics: Single Embryo Transfer and International Prospective on IVF.
Special events include a Welcoming Reception on Thursday evening and an additional reception on Friday evening that will feature poster displays. CRB will again be having two $250 awards for the best abstracts, so consider the CRB Meeting a great place to present your data. The submission deadline is March 10, 2014. Click for more details and abstract guidelines and submission links.
Additionally, this year we are adding roundtable discussions following the CRB Business Meeting/Luncheon. We are looking for up to 12 volunteers who will be attending the meeting to present their topics of interest. So if you would like to share some expertise, a new technique, or have exceptional results in a particular area of andrology or embryology that you would like to share, please contact me at: mdow@rgiohio.com
For members who have not attended before, the CRB Symposium is generally a small meeting of 150 attendees, but at the same time is well attended by leaders in the field and also presents the most current data. Due to its meeting size, it is a great "first" meeting for new andrologists or embryologists to get their feet wet, meet new colleagues and to share and learn. We encourage lab directors and supervisors to not only attend but to bring along new co-workers. We are enthusiastic about seeing you at the 2014 CRB Symposium!
Sincerely,
Mark P.D. Dow, Ph.D., HCLD(ABB)
Chair
CRB Meeting Committee