09/12/2013
From the President


From the President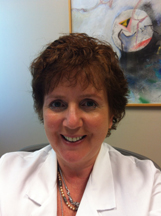 Marina Gvakharia, M.D., Ph.D., HCLD/ELD(ABB), MT(AAB)
Dear peers,
While I am well aware of the "what happens in Vegas, stays in Vegas" rule, the desire to share the news of our annual meeting with my fellow CRB members is just too darn overwhelming. So I will have to break The Rule and spill my guts.
And, yes, we had a lot of fun in Vegas while smartening up and interacting socially with one another. We are including some pictures to support this point. Click to view. Don't miss all this fun in 2014! Plan ahead on attending our annual meeting May 15-17, 2014, at the Red Rock Casino & Resort in Las Vegas, Nevada.
The 2013 annual meeting was off to a good start after a very nice pre-symposia reception sponsored by our friends from Origio – many thanks and kudos to them.
Bright and early, after the night of fun at the reception, we headed to the meeting rooms a.k.a. Brain Gym. We had 129 attendees at the meeting this year, which is consistent with 2012 attendance. 13 distinguished speakers presented 19 lectures over the course of 2.5 days. Please see Dean Morbeck's piece for a detailed review of the presentations at this year's meeting and follow this link to see the meeting program. Dr. Bill Boone and his meeting committee worked very hard putting this program together and I want to thank them once again for a job well done.
As 2013 year's abstract committee chair, I have to say that the quality of submitted papers was quite impressive this year. Many thanks to our abstract committee for going through these abstracts and selecting the most deserving ones for publication.
We had eight oral presentations and 12 posters this year. The abstract grading committee elected two papers for awards sponsored by Origio - many thanks and kudos to Dara Burger, Ph.D., TS(ABB), and Torrey Knight, TS(ABB), the deserving recipients of these, now traditional, awards.
We also had 19 sponsor companies, 15 of which presented in the exhibit hall, providing for quality face-to-face contact with our vendors.
As usual, the attendees responded very positively to the friendly and casual atmosphere at the meeting and the quality of lectures and papers.
During the meeting, my fellow CRB board members and I plotted for a very busy year and many projects. Please see Carli Chapman's piece in this newsletter for the overview of the projects we want to tackle on your behalf this year.
And last but not least, our administrator Mark Birenbaum kindly provided two historical documents for this issue – History of AAB and History of CRB. It is fascinating and inspiring to see the amount of work and effort undertaken by our peers before us. I encourage everyone to read these pieces and to salute everyone who volunteered and served to get our groups to where we are today. Thank you peers!
Until next time,
Marina Gvakharia
CRB President